Over 25 years of experience in the government sector
Specialized in thermal imaging and residual light intensifier technology.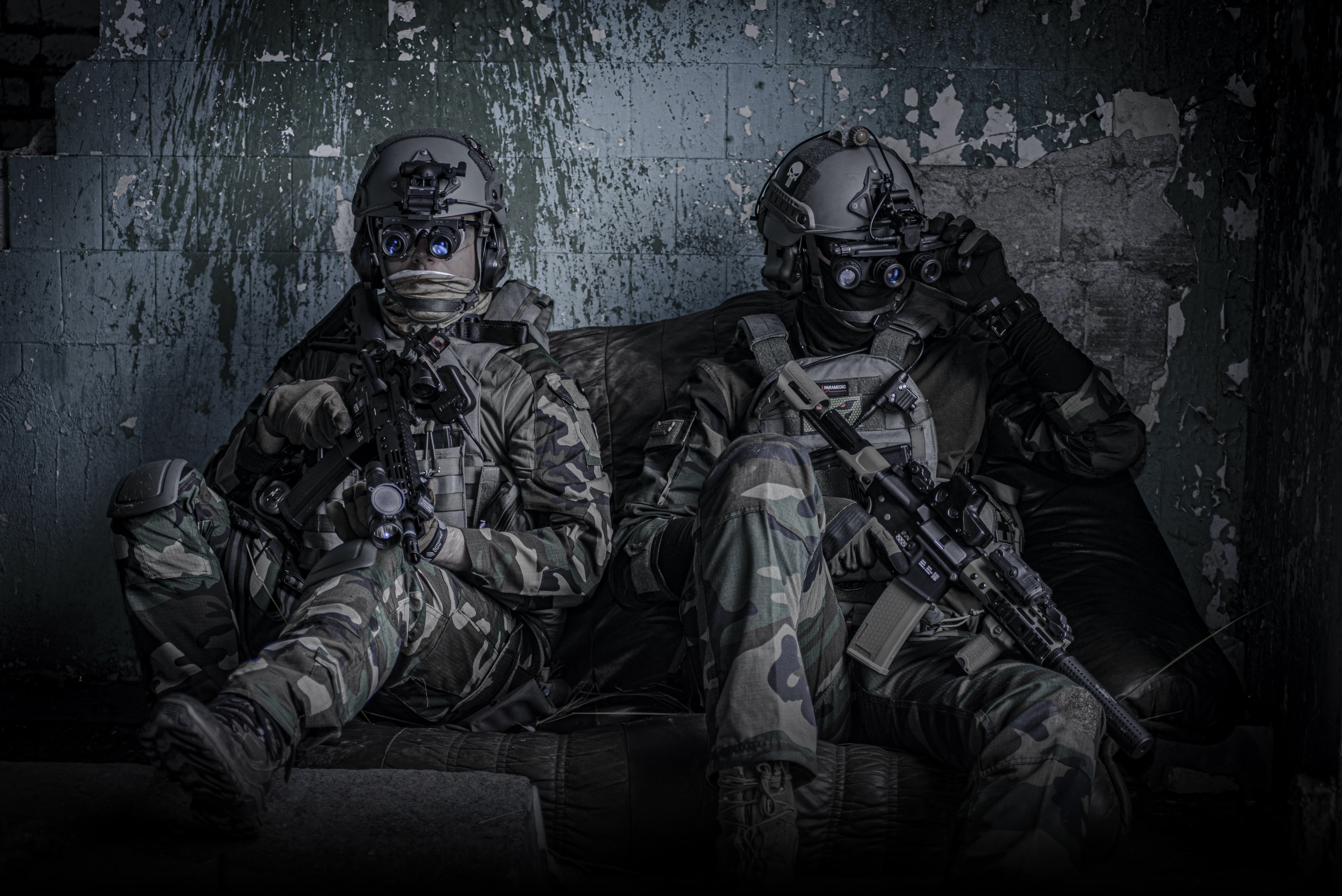 Use the night to your tactical advantage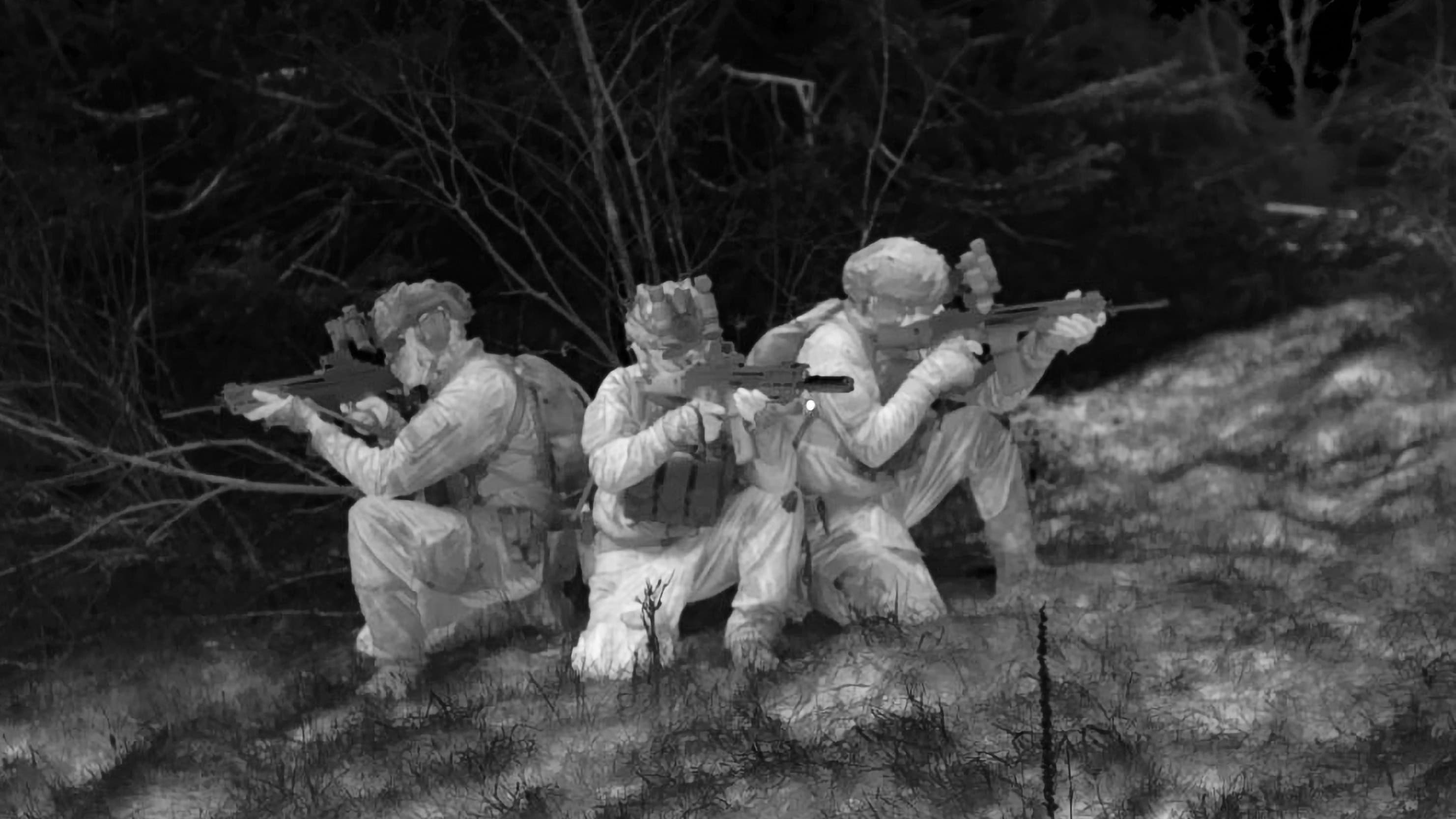 Restlichtverstärker
have long been indispensable in the official sector. Here the use is proven, the sizes, performance and costs are known. A variety of pieces of equipment are now also in one the IR signature suppressing version is available, as with Use of the same technology on the other side must be expected. The ability to detect, in particular, stationary people/vehicles is limited with increasing distance or requires large and heavy optics.
Thermal imaging devices
can be a useful alternative or add-on. Low light amplifiers are smaller due to their smaller dimensions Weight, greater robustness at similar costs. Especially their ability to detect the smallest temperature differences, a gap that residual light amplifiers do not offer for technical reasons can. Reconnaissance using thermal imaging devices is to be prevented extremely difficult. Even stationary targets of the smallest dimensions can be detected, regardless of the Ambient brightness. Neither residual light amplifier nor thermal imaging device replace each other, but they can be useful depending on the intended use be combined or prioritized.
We are happy to help you gain the tactical advantage get the one you need.
Thermal imaging devices offer various advantages in a military context
Improved target detection: Thermal imaging devices allow objects to be detected based on their heat radiation, even when they are hidden in dark or foggy environments. This enables soldiers to identify and engage targets more quickly and effectively.

Usable in daylight: Unlike night vision devices, thermal imaging devices can also be used in daylight to detect targets.

Improved security: Thermal imaging devices can provide tactical advantages by allowing soldiers to approach enemies unnoticed, who may not have a way to detect them.

Reduced injuries: The use of thermal imaging devices can prevent accidents and injuries, as soldiers can detect obstacles or hazards that are invisible in darkness or poor visibility conditions.

Use the drop-down menu to switch between different filters.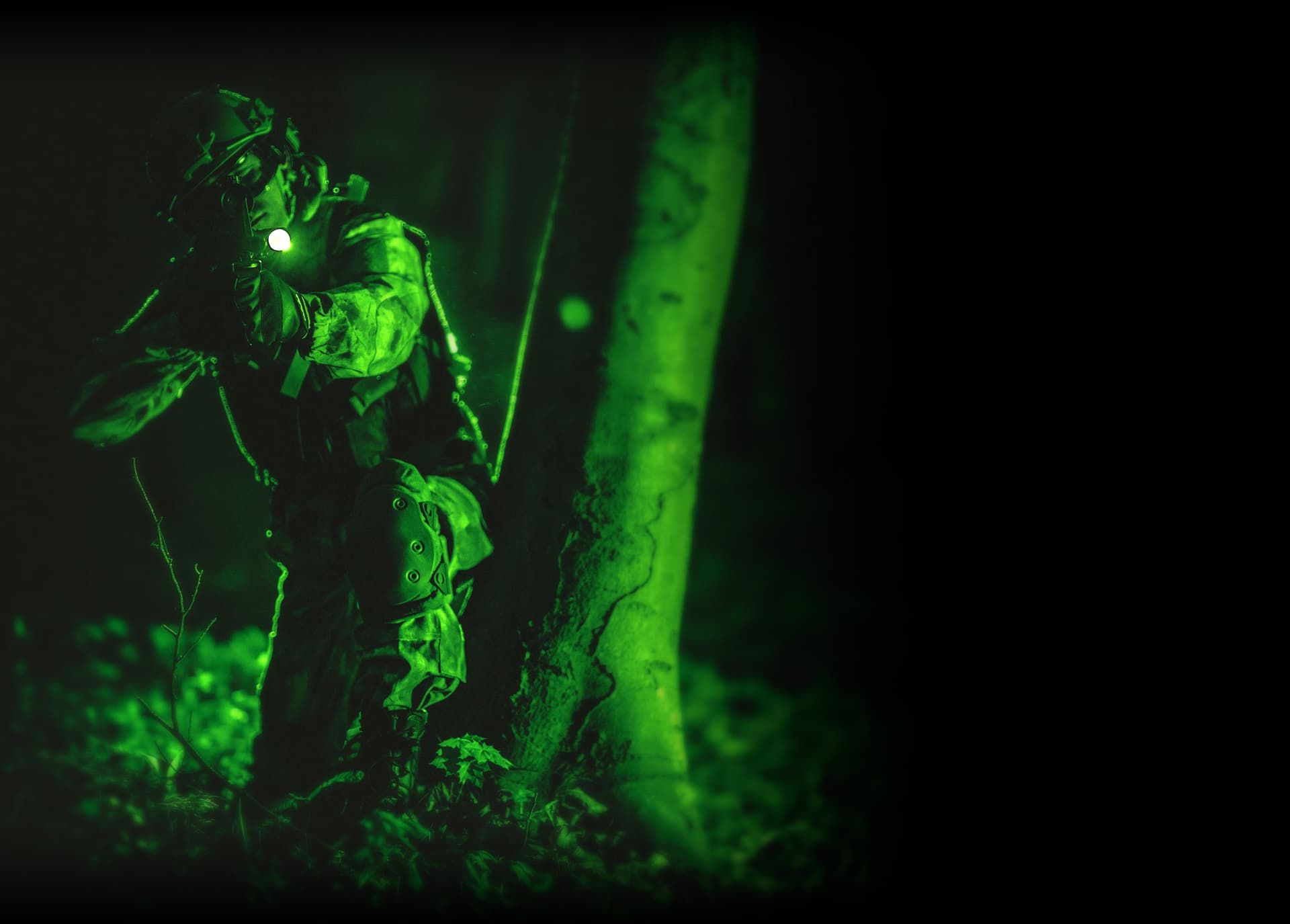 Experience

We have over 25 years of experience in the fields of thermal imaging technology, low-light amplification, target optics, ballistic protection, and multispectral camouflage. We know what is technically possible and mission-oriented.




Personal Consultation

Due to our small size, we are very close to our customers, responsive, and quick to assist. Our comprehensive consultation is always personal and independent of time and place. Our focus is particularly on the highly individual needs of our customers. We maintain close contact with the manufacturers of the products we offer and participate in regular training.




Specialized

Our specialization is advising customers in their application environment and developing technical innovations. Our customer base includes authorities, security services, hunters, researchers, scientists, and more. In addition, we offer qualified, user-specific training and seminars for both governmental and civilian users.




QUALITY

For our customers, only the best is good enough. Therefore, we only include in our range what we can confidently use ourselves and have extensively tested. We strive for perfection and are open to technological advancements.